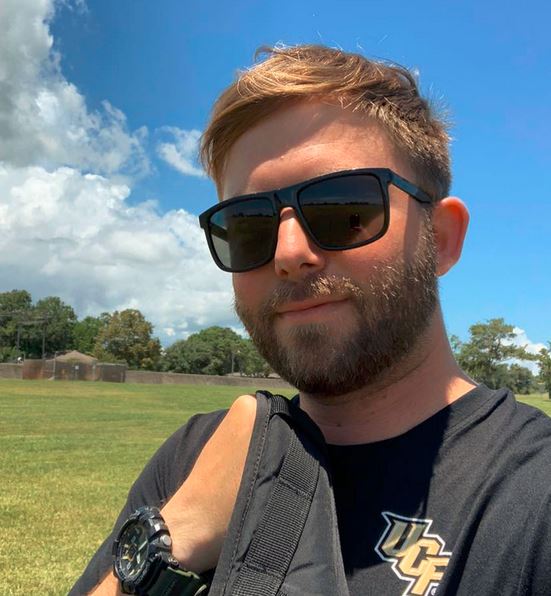 Meet the newest nazi transplant from Florida to the Asheville area, Charles Sean Conry AKA Jesse NC. Charlie is an active member of the fascist white supremacist organization Patriot Front.
Conry is responsible for the bulk of fascist propaganda placed in WNC over the last six months including stickers, stenciled graffiti and banner drops. He is the main creator of the stencils and banners for the western half of North Carolina using a Cricut machine to make his fascist stencils
While Patriot Front likes to try to keep their image as clean as they can get, members break organizational rules: as did Charles when he posted a swastika on a local bookstore along with PF stickers on the night of January 8th. He was also spotted placing stickers in downtown Asheville with another yet-to-be-identified individual.