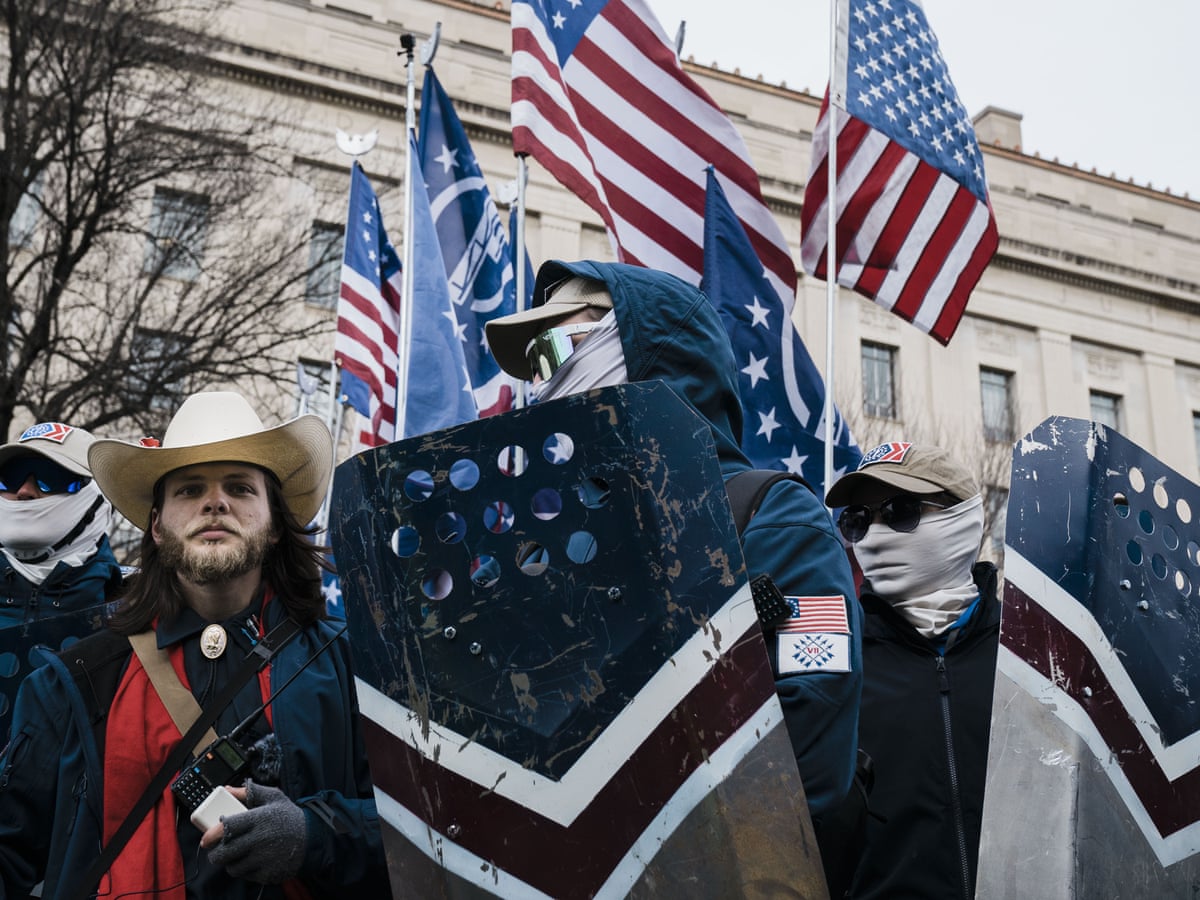 Brian D. Harwood- "Henry MA" and Network Quartermaster of Patriot Front Network 7
To start off one of many articles exposing members of New England's Patriot Front membership, let's give a warm welcome to Brian D. Harwood (born 1997) of Brewster, Massachusetts, who goes by "Henry MA". Harwood is a Network Quartermaster (NQ) of Patriot Front's Network 7 (NW7), which encompasses Patriot Front membership from Connecticut, Rhode Island, Massachusetts, Vermont, New Hampshire, and Maine. Patriot Front has been a fixture in the American extreme right movement since late 2017, when it was founded by Thomas Rousseau in the wake of the disastrous Unite the Right rally in Charlottesville, Virginia. A breakoff from the now defunct neo-Nazi group Vanguard America, Patriot Front blended classic Americana nationalism with fascism and neo-Nazism, and in the subsequent years grew to be one of the more significant groups in the American extreme right scene. It is explicitly fascist and white supremacist, and is responsible for a nationwide campaign of white supremacist vandalism, propaganda distribution, and defacement of murals and pieces of public art memorializing victims of police violence, as well as community spaces/art pieces. Organizationally, Patriot Front is split into about a dozen or so regional networks and several clusters of membership, each with their own local leadership. Recently, thanks to the work of anti-fascist researchers, the media collective Unicorn Riot has made publicly available a massive trove of leaked data containing several months worth of chats, private messages, and internal documents, photos, and videos.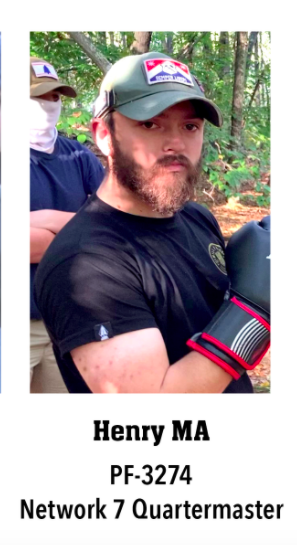 Harwood has likely been a member of Patriot Front since late 2019, but it is unclear exactly when he joined.​​​​​​​ Brian Harwood currently is a leader in Patriot Front nationally, but is more specifically a major leader in NW7. As NQ, Harwood is instrumental in coordinating NW7 with national Patriot Front leadership as well as with other prominent Patriot Front members across the nation. Specifically, Harwood has acted as a liaison between Patriot Front leadership and NW7's dozen or so members. He is by all indications a significant leadership figure in Patriot Front nationally. Harwood also played a part in Patriot Front's miserable mid-December march in Washington D.C., leading a small team of shield bearers within the "Screen Right" shield section. Additionally, Harwood helped vet and interview several people who applied to Patriot Front, acting as a "notetaker" for several vetting interviews.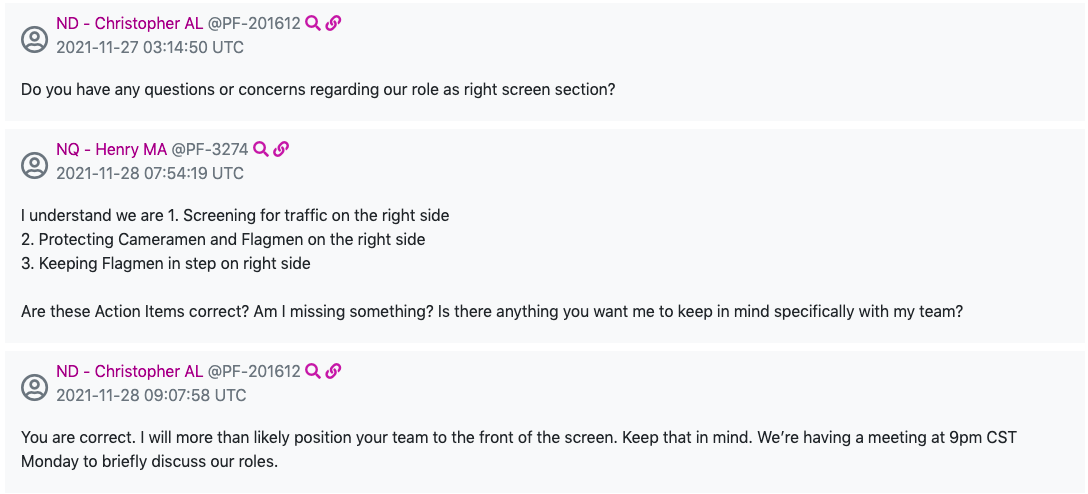 Brian Harwood, as a leadership figure in Patriot Front and NW7, has also participated in a huge number of acts of Patriot Front vandalism and "activism" such as putting up stickers, dropping banners, and putting up Patriot Front graffiti, all with the the aim of antagonizing communities and recruiting. Living in a small vacation town on Cape Cod, Harwood is somewhat disconnected geographically from other Network 7 members, but regularly makes long drives to engage in various Network 7 activities. In the past several months, Harwood has led and participated in numerous actions, such as Patriot Front banner drops in Dover, New Hampshire, Greenland, New Hampshire, Boston and Worcester, Massachusetts and more. Harwood also ran several hand-to-hand combat training sessions for NW7 members, at one of of which he gave a pretty lame lecture about Patriot Front's manifesto.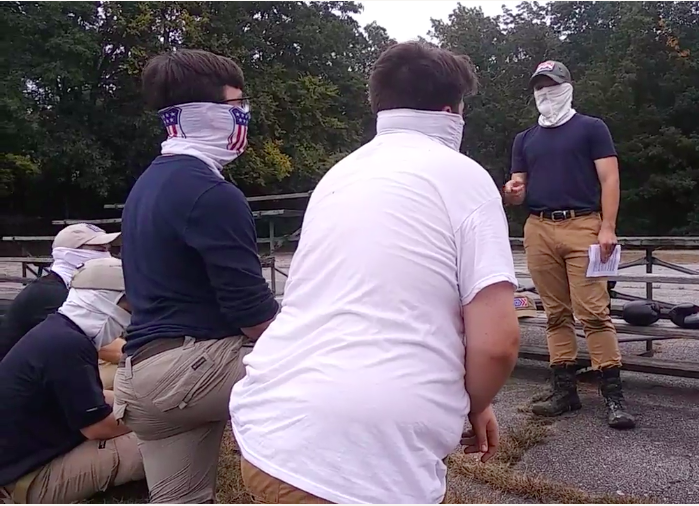 Most significantly however, Harwood planned and participated in the vandalism of a Black Lives Matter mural painted on Champion Ice Cream Shop in Brockton, Massachusetts. The mural/buisness was vandalized on December 12, 2021, and according to leaked direct messages, Harwood and "Philip MA" extensivly discussed targeting and vandalizing the mural. As if that were not conclusive enough, Harwood even distributed a detailed document to Network 7 members detailing how they would scout the location and vandalize the mural.​​​​​​​ This comes from a long trend of Patriot Front members targeting murals, community spaces, and public displays that memorialize people murdered by police, promote values of racial or sexual liberation, or otherwise go against Patriot Front's racist, neo-fascist worldview. This is one of Patriot Front's most recent tactics used to terrorize and intimidate communities, as well as gain attention in mainstream media. Exposing acts like this and the people behind them are integral to defending communities against further attacks as well as to making sure members of Patriot Front and other neo-fascist groups know there will be consequences to openly trying to terrorize communities.
Now, on to how we identified Brian Harwood!! Finding Harwood's name wasn't too hard, especially given Patriot Front's problems with antifascist infiltraitors. We recieved an anonymous tip from a source familiar with the inner workings of Patriot Front that included the licence plate information of Brian Harwood's grey 2006 Ford Explorer (which is also identifiable from its InfoWars bumper sticker). After confirming through several sources that the vehicle belonged to "Henry MA", we did some digging and found out the vehicle was registered to Brian D. Harwood who lives at an address in Barnstable, Massachusetts. Harwood does a relatively good job at hiding his internet footprint, but images posted by family members closely resemble photos and videos of "Henry MA". Additionally, pieces of biographical information matched, such as the fact that multiple posts indicate that Henry MA lives on Cape Cod. Given the relatively small year-round population of Cape Cod, primarily a summer vacation spot, this is a significant connection. Harwood graduated from Nauset Regional Highschool in 2016, then worked for a year as a "seasonal waterways assistant" for the town of Barnstable. It is unclear what he has been doing for work and school since then, although leaked Patriot Front chats leave some clues. Harwood expressed in a private message that he was attending school in the area, and additionally that he was looking for a job. It is unclear what school in the area he is attending, or what the status of Brian's employment is, but please reach out with any tips on Harwood or his potential ties to schools or jobs.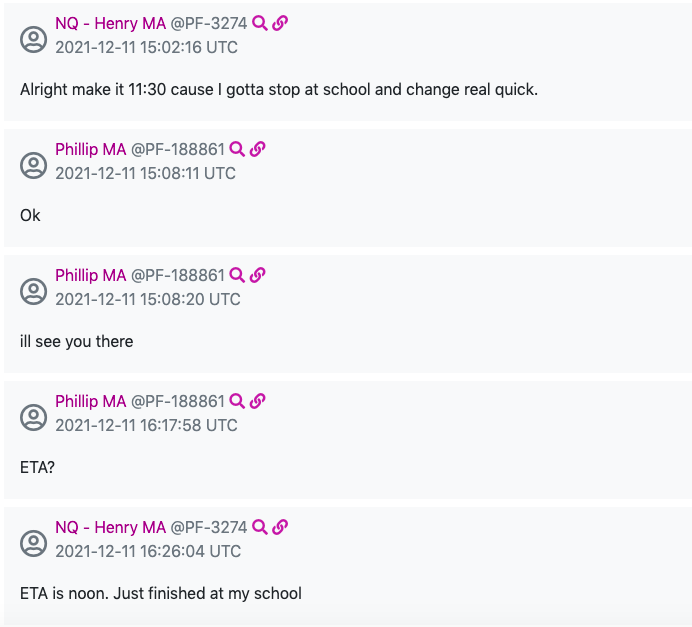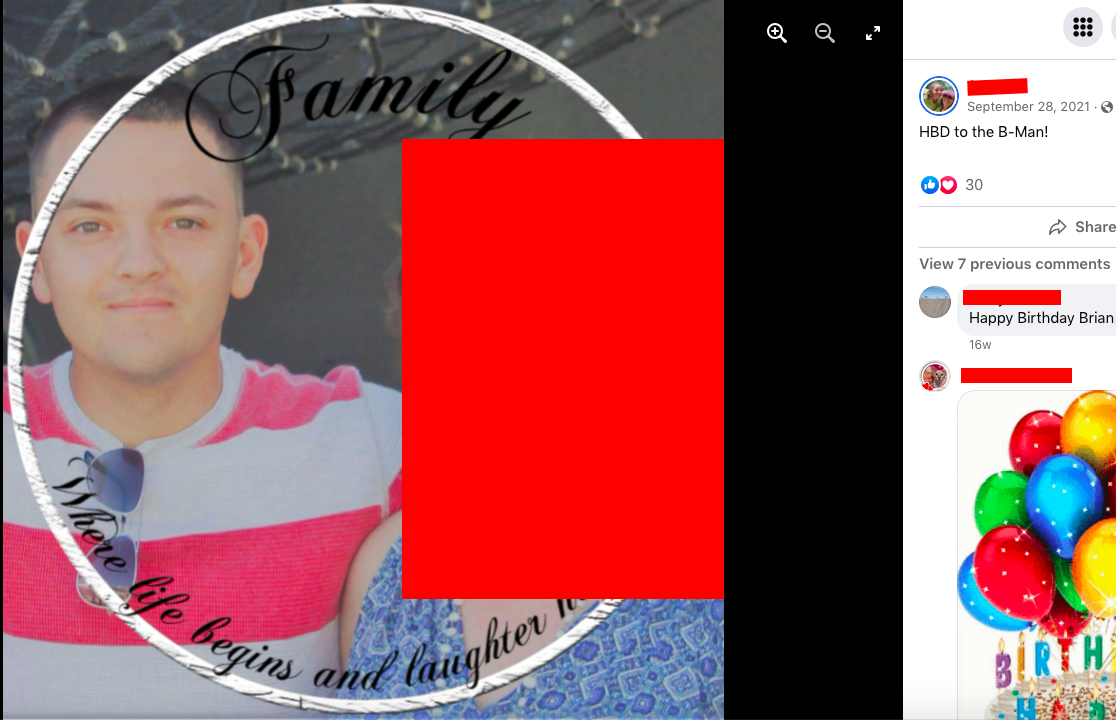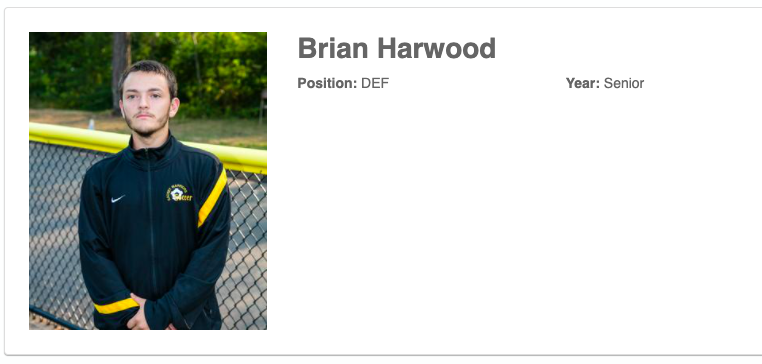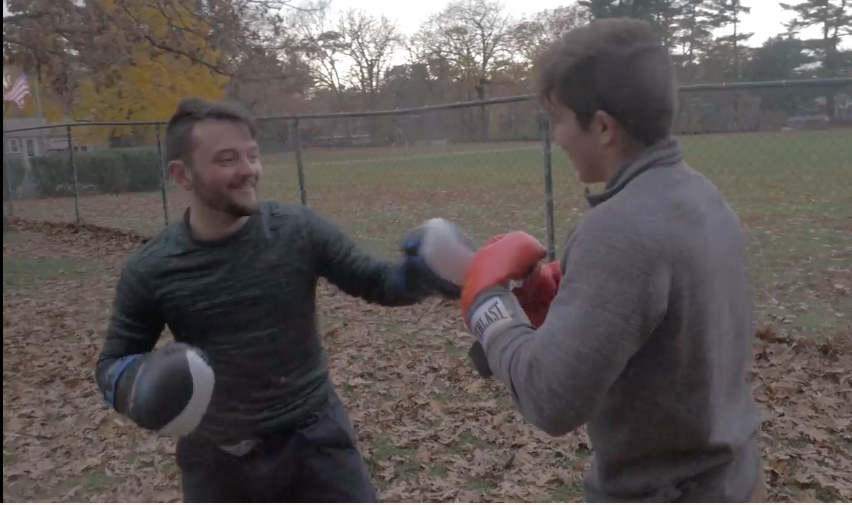 In Conclusion, Brian Harwood is a self identified fascist and leadership figure in the nationawide neo-fascist group that is Patriot Front. Harwood plays an integral role in Patriot Front regionally and has continued to commit himself, his time, and his money to fascist organizing. Much of this organizing is openly aimed at attempting to intimidate or openly attack communities or social justice/left wing movements. Therefore, both through Harwood's own actions and his leadership role in Patriot Front, he is a clear threat to the community and will likely continue organizing with Patriot Front. Patriot Front's members in New England, to be clear, are not the big bad masked fascists they portray themselves to be. They're a small group of pathetic yet persistent dorks, but despite this we won't let their acts of intimidation and threat go unopposed. Our communities will always be stronger than them. If you are reading this as a neo-Nazi or fascist, and would like to leave the movement, please don't hestitate to reach out and seek help with groups such as Life After Hate or Hands of Eir. However, until taking steps to disengage from the extreme right, we will continue to identify you. We have many more members of NW7 we would like to introduce, so stay posted and let the losers at Patriot Front know they're not welcome here or anywhere.
AGAIN, PLEASE SEND ANY TIPS REGARDING BRIAN HARWOOD OR OTHER NW7 MEMBERS TO AFG161@PROTONMAIL.COM