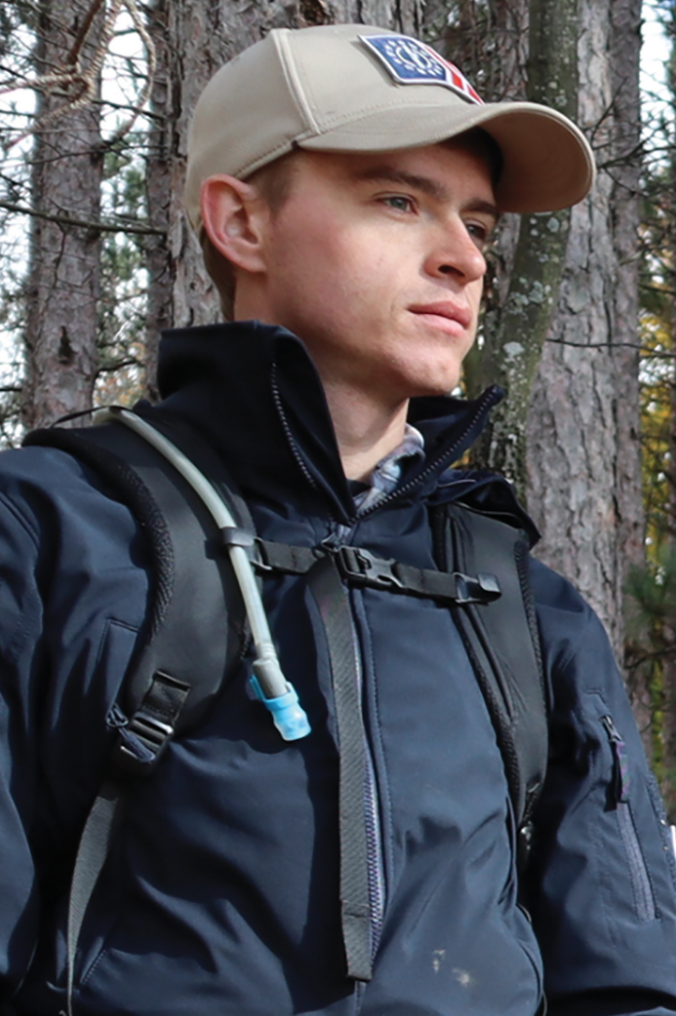 With the help of private chats leaked by the journalist collective Unicorn Riot, Hatewatch identified Garret J. Garland, 24, of Freeburg, Illinois, as working with Patriot Front member Mitchell Frederick Wagner, in planning and perpetrating the destruction of a mural depicting famous Black Americans on a college campus in St. Louis, Missouri in December 2021. Based on the chats, it appears Garland worked closely with local and national Patriot Front leadership to carry out the property damage. They also indicate that he recruited Wagner and Logan Plank, 18, of Wood River, Illinois, and one still-unidentified individual to participate in the destruction of the mural.
In Patriot Front chats, members use aliases to disguise their identity. Those aliases typically include the state in which they reside. Leaked private chats reveal how the person behind the alias Randolph IL, who Hatewatch believes based on the investigation recounted above to be Garland, planned and perpetrated the destruction of the St. Louis mural. On Dec. 13, 2021, five days before the vandalism, Randolph IL shared a weekly meeting report with the local chapter leader of Patriot Front who subsequently shared it with Rousseau. Under the bullet point "Upcoming Activism," Randolph IL wrote: "Weekend Plans: Randolph IL, Sam MN, Kyle MO, and Clarke IL will stencil at Wash U. Randy will plan, Kyle will photograph."
The mural that was destroyed was created in 2020 by a collective of local artists and featured famous Black Americans, particularly figures of note to St. Louis, including Annie Malone, one of the first Black millionaires and a prominent philanthropist, and Robert L. Williams, a professor at Washington University – the campus on which the mural stood – who coined the term "Ebonics." It also featured civil rights leader John Lewis and actor Chadwick Boseman.