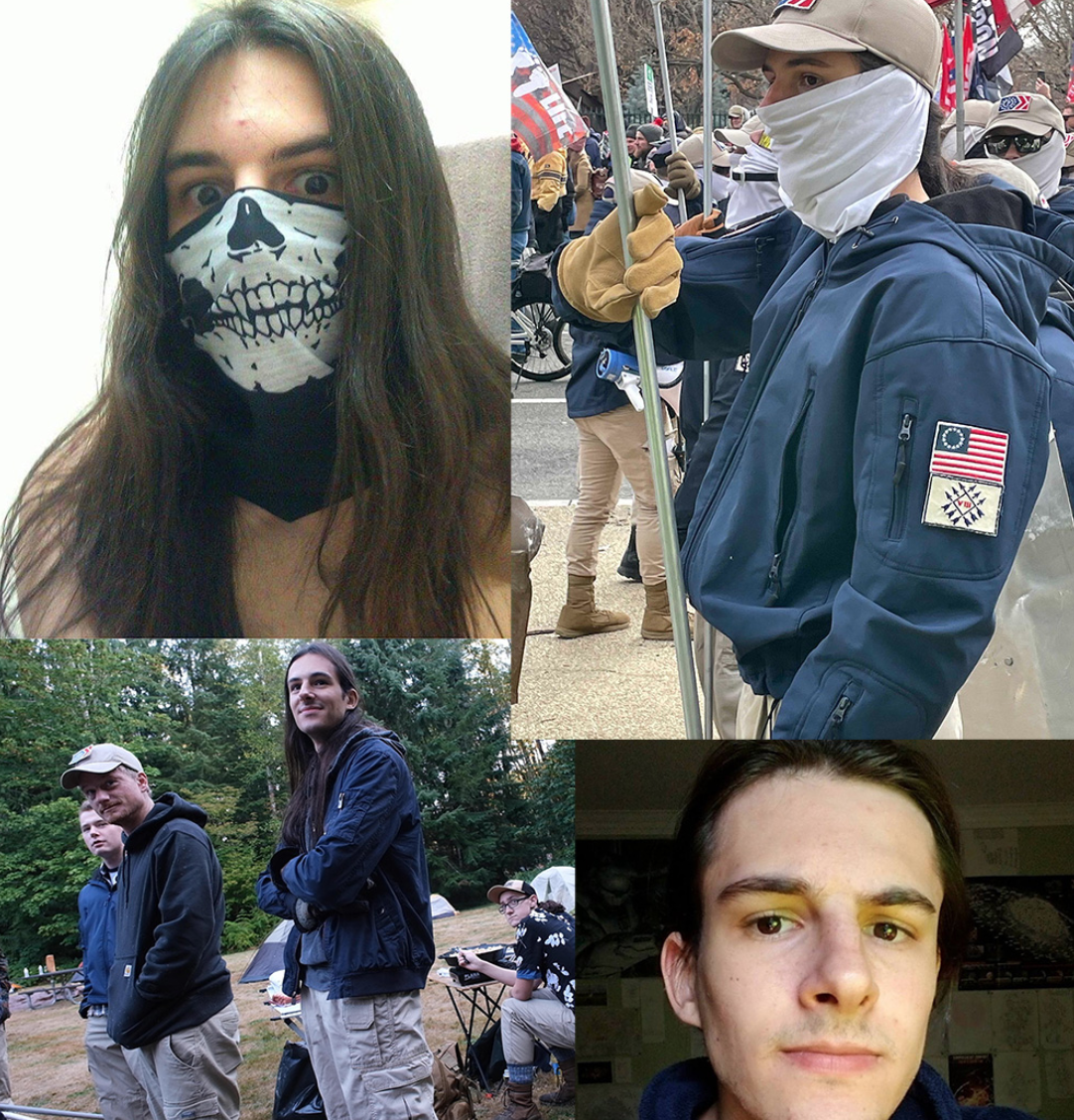 Stephen James Trimboli is a Network Director in the neo-Nazi, fascist group Patriot Front. He operates under the name "Lawrence FL" and lives in Melbourne Beach, FL.
Network Directors, such as Trimboli, represent the highest leadership role a Patriot Front member can obtain under national leader Thomas Rousseau, and they serve to enforce and coordinate Patriot Front's white supremacist activity. Trimboli's is the Network Director responsible for the state of Florida, which is referred to as "Network 16" (often stylized "NW16" or "Network XVI").
Prior to moving to Florida in 2021 to live rent-free with his dad, an executive sponsporship manager at Amazon, Trimboli used the name Lawrence WA and was a senior member in Network 8, which covers Washington state. He was considered most likely to become that Network's director before moving. The current Network 8 Network Director, Colton Michael Brown, refers to Trimboli as his best friend and inspiration to join the Patriot Front.
Each regional PF network was expected to hold three drilling sessions between October and December 2021 in preparation for their December 4th fascist march. To meet the minimum attendance required for effective drill practice, members from Florida's Network 16 met up with members of neighboring states in mid-October. There, Patriot Front members practiced marching cadences and ran shield drills, essentially trying out for spots on the shield teams during marches. This particular drill practice event gained some notoriety in the local press after pictures and videos of the event were released by Unicorn Riot.