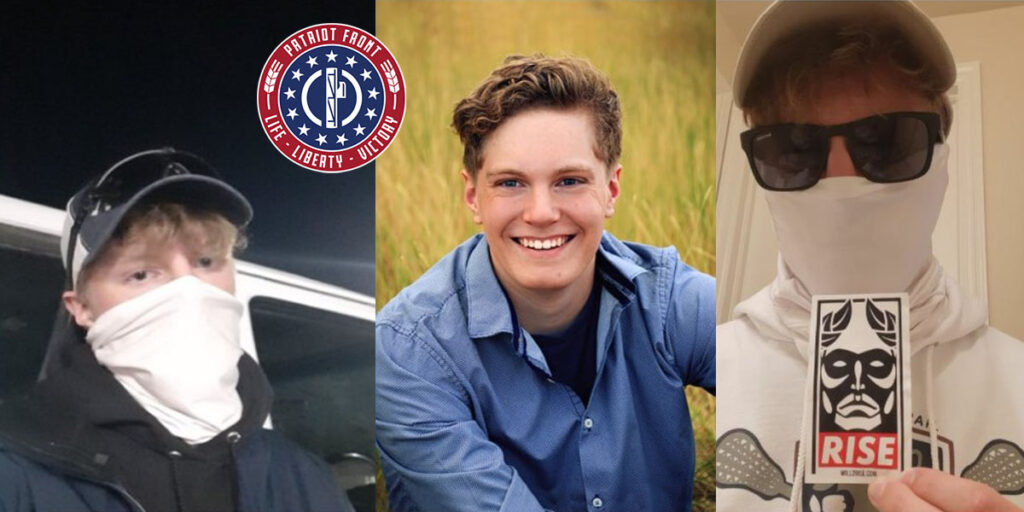 Patryck Scott Durham (19) of Aurora, Colorado is a member of the neo-Nazi organization Patriot Front. Patryck is an undergraduate student at the University of Colorado, Boulder. On social media, Patryck has expressed a desire to shoot up an immigration center, lynch Black people, as well as support for the Ku Klux Klan and the Oklahoma City bombing.
UPDATE: 1/30/2023
After a flyering campaign and some investigative reporting, Patryck Scott Durham is no longer enrolled at CU Boulder.
Thanks to leaked internal chats published by Unicorn Riot, we can see Kevin's messages within the organization. Note that much of the Colorado & southern Wyoming chapter's coordination was done over Telegram; those communications are not included in the leaks.
Patryck also promoted the Patriot Front adjacent neo-Nazi group Active Club, while wearing a Cherokee Trail Lacrosse sweatshirt. This image was shared from official Active Club channels. The Front Range Active Club chapter has significant overlap with Patriot Front and it is likely that Patryck is a member of the group.
Patryck Durham's white supremacist rhetoric even more extreme outside of the Patriot Front chat. As Sunlight161 found, Patryck runs a number of pseudo-anonymous Twitter accounts, which he has used to praise Adolf Hitler, the Ku Klux Klan, the Oklahoma City Bombing, and to express his desire to shoot up "an immigration center," and lynch Black people.