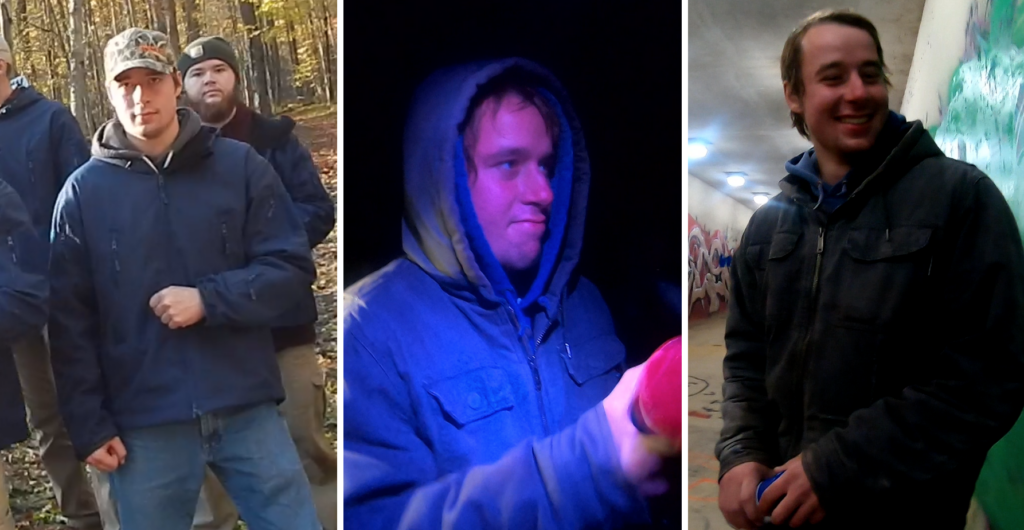 Daniel Joshua Springer, 23, is the Patriot Front member with the username 'Sam MN' in leaked Patriot Front chats. While Springer gave police his parents' address in the quaint riverside village of Marine On Saint Croix, MN, he moved in with a Patriot Front leader in Missouri after his parents reportedly revoked his Internet privileges upon learning he was using their WiFi to conduct Patriot Front membership interviews from his bedroom.
Before moving, he had used his father's car to transport other members to and from the vandalism of a LGBTQ center in Springfield, IL on Nov. 14, 2021. The gold 2005 Toyota Corolla, seen in leaked video as Patriot Front member remove spray cans from its trunk, is registered to Springer's father. The Toyota's registration lists a Marine on St. Croix address – the same address that Springer gave to Maryland Park Police for his victim report.
Daniel Springer aka 'Sam MN' also took part in the Dec. 18, 2021 Patriot Front vandalism of a Black history mural on the campus of Washington University in St. Louis. Only one of five members involved in the vandalism, Mitchell Frederick Wagner aka 'Kyle MO,' currently faces charges for the act.