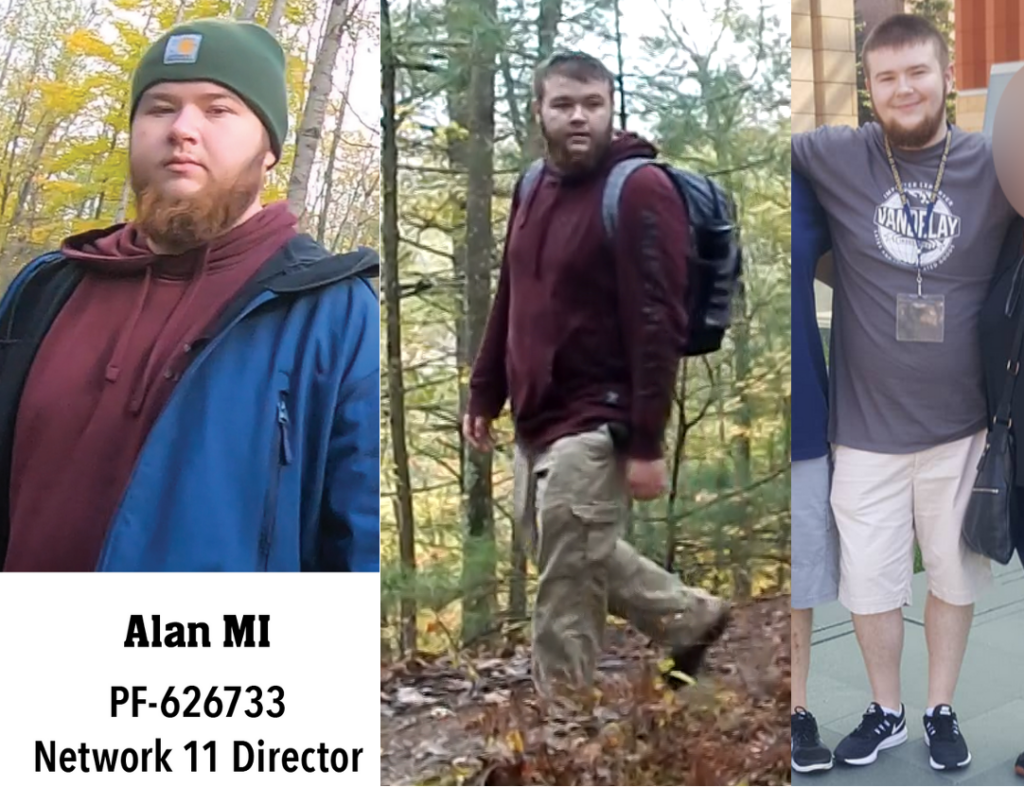 Anti-racists have unmasked Jackson "Jack" Charles Rex as the Network Director for Michigan (or 'Network 15') of the white supremacist Patriot Front organization. Patriot Front requires all of their members to use assigned aliases that are not similar to their actual names and Jackson Rex used the alias "Alan MI" in the group. Thanks to leaked internal chats published by Unicorn Riot, we can see Jackson's messages within the organization. "Alan MI" is by far the most active Michigan Patriot Front member in their chats, with 1,428 messages, and has been a member since October of 2020. According to meeting minutes, he is also one of the most active members involved in Patriot Front stickering/vandalism. He has organized many Michigan PF events, including their November 27th 2021 Thanksgiving event, which was attended by numerous PF members and a priest from the white supremacist church the Asatru Folk Assembly (which "Alan MI" would participate in further afterwards).
Jackson Rex is from Swartz Creek, Michigan, and attends the University of Michigan Ross School of Business, where he is pursuing a Bachelors of Business Administration. Anyone near Ann Arbor and especially Flint should keep an eye out for him. In the chat logs, Jackson talked about making PF members drive to the Flint/Lansing area, mentioned doing PF stickering/vandalism in Flint, and even sent videos of himself putting up PF stickers in Flint to fellow Michigan PF member "Benjamin." We note that PF stickering in Flint is often aligned with break periods in the UM schedule.
"Alan MI" also takes credit for organizing and executing a major operation in which Patriot Front members painted over a Black Lives Matter mural in Ypsilanti, MI, referred to by PF members as "Operation Whitewash."
Ann Arbor/Flint regions: If you know more and have any tips please email lonegunmenafa@cryptolab.net. Jackson C. Rex / "Alan MI" may be finishing his business degree soon, and we would love to know where he lives and works so that his neighbors, classmates, and coworkers could be warned about the dangerous racist in their midst.