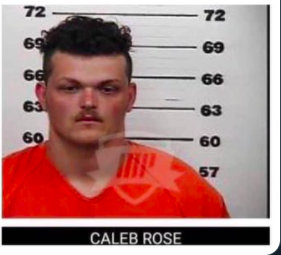 At a July 2020 Rogersville, TN, Black Lives Matter protest against police and honoring George Floyd, Caleb was one of nine NSC 131 aka NSC Dixie members arrested for violence against BLM protesters, per
Rogersville local news
. It was also noted in the
Rogersville Review
article
that Caleb is a member of a second hate group, Legion of St. Ambrose.
Caleb, as Victor, posted frequently on the
Patriot Front server, which was leaked in January and is hosted by Unicorn Riot
. In his posts, he shared that he lives in Crawfordsville, Indiana and doesn't have a car. Caleb doesn't have a car because he was arrested for a DUI. He was in Virginia at the Patriot Front camp in preparation for their early December national event and marched in Washington DC with the fascist group.